Ilias Lalaounis Museum in Athens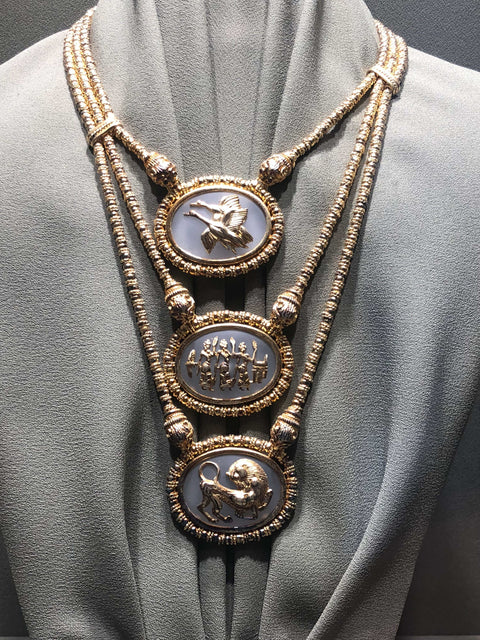 Greek glamour and style is celebrated through 50 collections of fine jewelry designed between 1940 and 2000 by the museum's founder, Ilias Lalaounis.
My favorite designs are from the 1957 Classical-Hellenistic collection inspired by the tradition of ancient Greek culture which brings a symbolic dimension to the jewelry. 
Lalaounis uses ancient techniques such as 
filigree and granulation with motifs of
ram
and lion heads, palmettes and rosettes. My obsession!
- Lion Brooch Pin -
- Ram Ring -
Ilias Lalaounis' first collections celebrated the glamour style of the the 60's and 70's that Jackie Kennedy-Onassis embodied so well.
- Jackie Kennedy-Onassis' Earrings -
The main museum edifice was the original workshop of Ilias Lalaounis' company which today contains a library and offers educational programs. The library maintains an incredible collection of books in jewelry design, goldsmithing and decorative arts.