Love from Greece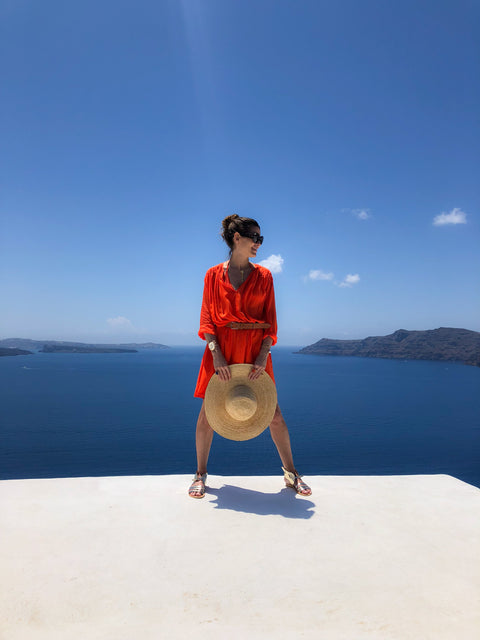 To jump start the summer, Haute Victoire heads to Greece, land of the ancient gods. Yasmina Benazzou, founder of Haute Victoire, says she is not surprised that the gods had chosen Greece and its inhabitants to honor them.  The sublime beauty of the landscape and the crystal clear waters of the Aegean Sea, which stretch from Athens to the Cycladic islands, celebrate the ancient Greek civilization and its gleaming-white ruins of temples.
After visiting the ancient temples and the museums that hold rich vestiges we strolled in the oldest neighborhood of Athens, Plaka. Charming paved streets lead you to a Greek orthodox church surrounded by 19th century neo-classical architecture. 
- Athens -
At the end of the day we enjoyed cocktails and dinner at Spondi, the best restaurant in Athens, run by chef Angelos Lantos.
- Spondi -
When you are addicted to antique and vintage jewelry, as I am, the museum of Ilias Lalaounis in Athens is haven on earth. Read more
HERE
 about Lalaounis museum in my dedicated blog post. 
- Ilias Lalaounis Museum -
Outside of Athens, the temple of Poseidon captured our imagination. We were enchanted by its gleaming white marble columns overlooking the sea.
- Poseidon Temple-
After Athens we chose to head to Santorini. Santorini is one of the most beautiful of the Cycladic islands. We lodged at the Perivolas hotel and experienced the local organic architecture painted in white and carved into the mountains. Perivolas is beautiful in its simplicity and its breathtaking views of the Aegean Sea. We sailed amongst the islands, lounged by the infinity pool and partook of the delicious local cuisine.
- Santorini - 
Do not leave Greece without your Greek style sandals and colorful "foutas" woven in Crete!