Founder Yasmina Benazzou's Closet is in the COVETEUR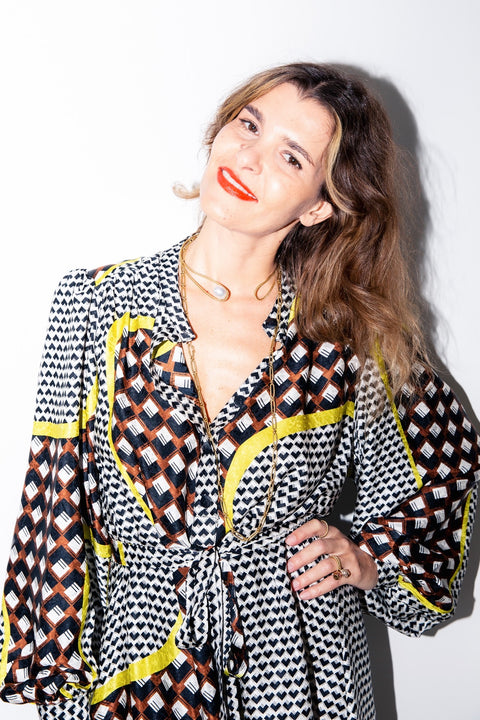 THERE'S NEVER TOO MUCH PRADA IN THIS JEWELRY DESIGNER'S CLOSET
If you'd like to entertain us for hours on end, to-do list and obligations be damned, then show us the contents of your jewelry box. It's just like playing dress-up when we were little, but with a lot more diamonds (swoon). That's exactly how we felt when we spent the afternoon at Yasmina Benazzou's Upper West Side apartment.
The Moroccan-born jewelry designer has no shortage of delicious rings, necklaces, and earrings to admire, from her own collection of fine pieces, HauteVictoire, to various baubles she's collected during her travels to Paris, Indonesia, Australia, and everywhere in between.
"Growing up in Morocco, I recall my grandmother wearing jewelry and beautiful caftans at home or even while cooking," says Benazzou between shots in her sun-drenched living room. "I have always associated adornments as part of daily life." That's a fashion mantra we can definitely get behind.
Read the whole article
HERE.