Bonjour Paris!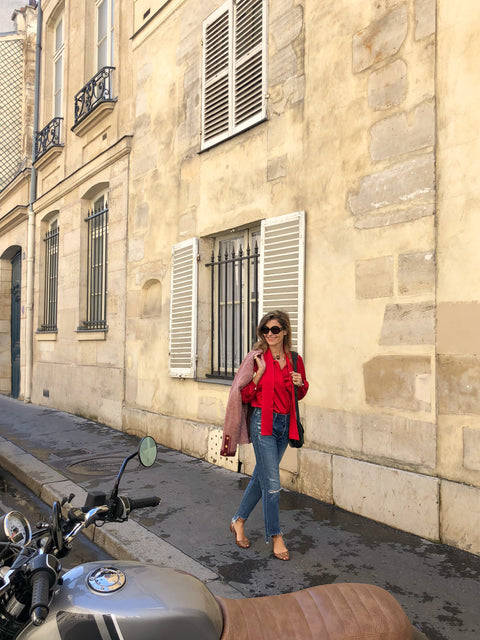 L'été indien in Paris is founder Yasmina Benazzou's favorite season to wander the city, visit new exhibitions and enjoy drinks and dinners with friends.
-Musée Yves Saint Laurent-
When Yasmina was studying haute couture in Paris in her early 20's, Yves Saint Laurent was the couturier that influenced her the most. Not only through his designs that changed the way women dress but because of the cities and cultures that inspired him; his chic bohemian lifestyle in Paris or Marrakech are the background of Haute Victoire's women.
- Galerie Parisienne -
As a jewelry lover Yasmina never leaves Paris without visiting antique and vintage jewelry galleries. One of her favorites is situated on the Rue de Seine in the 6th arrondissement and holds treasures and an incommensurable knowledge from its  proprietor. 
-  La Girafe -
Dining at La Girafe is an opportunity to go to La Cité de l'Architecture at the Place du Trocadero. This late 19th century building reveals its beauty from inside with its high ceilings and Eiffel tower views. La Girafe's 1930's décor by Joseph Dirand and the sea-inspired cuisine by Benoît Dargère are making La Girafe the newest elegant hotspot in Paris.
- Le Serpent a Plumes -
After dinner head to the historic Place des Voges in an hotel particulier where one of the most creative places in Paris just opened. During the day there is a café, a library and a gallery. Come le soir Le Serpent a Plumes transforms to a chic lounge bar reminiscent of the 70's. Don't forget your Haute Victoire's jewelry to match the ambiance!