L'Invitée Céline Kaplan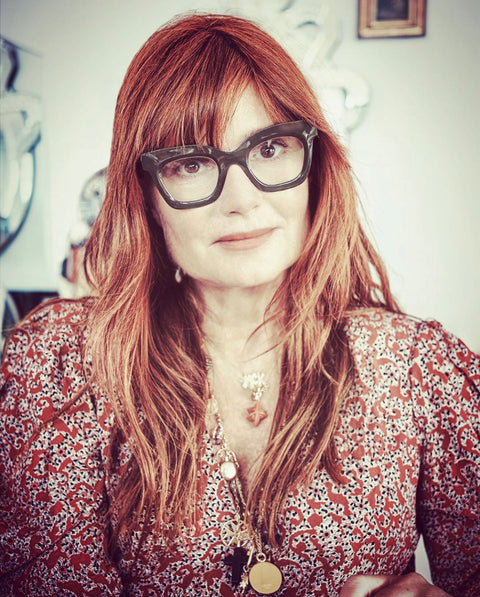 We are putting the spotlight on the women who inspire us. Our guest this month is Céline Kaplan, founder of Céline Kaplan PR and partner of Haute Victoire. She tells us more about the jewelry she likes - LOVES - and her favorite escapes.
Photo: Stephane Baunach
Haute Victoire: What is your first memory of jewelry?
Céline Kaplan
: My first memory of jewelry goes back to my grand mother's art deco diamond ring and evening watch. Sadly they are mine now... but her pieces are a way to transport me and recollect this grande dame I loved so dearly. I consider Jewelry timeless, which is important to me - especially in the fast trend oriented world we live in.
Nowadays what inspires your jewelry purchases?
I have a lot of jewelry at this point, so rare pieces attract my attention. Seasons inspire my choices of jewelry too as I don't wear the same pieces in winter and summer. I have been to Capri last summer and Mediterranean red coral was part of the trip. 
If you were to pick one piece of Haute Victoire jewelry, how would you style it?
Oh truly... one.. LOL? I need to pick one, impossible ! My style is to mix and do accumulations. My motto is more is more.
What is you recent fashion discovery?
A few cool vintage stores in Paris which allow me to buy more clothes, without adding new 
pieces to my closet - as I'm trying to recycle. #shopmycloset
When it's time to relax, where do you like to get away?
I love to be at my country house in Wimereux in north of France, and anywhere with a warm beach. My next stop is the island of Principe in Africa.
What are the essentials you carry in your travel bag?
I always have with me a pouch with 
jewelry in the plane; two clutches for the evening; a pair of gold flats; an Eres swimming suit; an easy dress by "In the Mood for Love"; a caftan made by my friend's brand OOO - Out Of the Office - and two colorful pareos bought in India. And I'm ready to go !