Love from Paris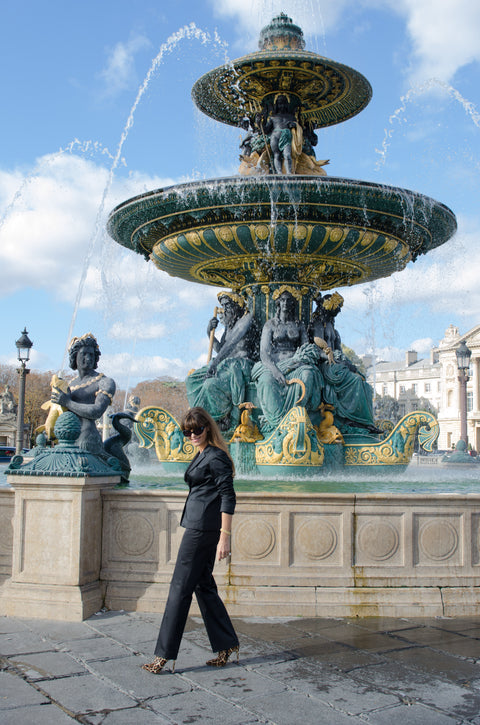 In Paris, we enjoyed a drink at the newly opened Hotel de Crillon on Place de la Concorde. This mythic building from the 18th century was redesigned by our favorite Parisian designers, Tristan Auer and Chahan Minassian.
Don't miss a ride in the Citroën DS parked in front of the hotel!
-  Hotel de Crillon -
We stayed at L'Hotel, a secret hideaway in the area of Saint-Germain-des-Pres. The hotel is nestled in an unique mansion redesigned by Jacques Garcia.
I just love being in the center of Paris and yet feel so private and secluded.
-  L'Hotel -
Our culinary and esthetic experience at the Hexagone, a new restaurant in the 16th arrondissement, was incredible. To create a decor that would complement his cuisine, chef Mathieu Pacaud, teamed up with designers Gilles & Boissier who mixed French elegance, humour and a bit of quirkiness.
Don't miss in the menu "la sole de petit bateau".
-  Hexagone -